KaiOS.
Rhymes with iOS right?
Well, it's not the iOS. It is actually, the second largest smartphone operating system used in India. Android and iOS might still be the most heard and talked about in the global market, but don't say that in the Indian market. You might not even know about it, but Kai OS has been the dark knight since it's introduction a year back!
That's what being said, as reported by The Economic Times.
According to research firm DeviceAtlas, Android is at the top with a 70 percent market share. Even though it is a distant second, KaiOS gained 15 percent market share from last year and currently sits at a 17.2 percent market share. That's a relatively better gain than Android which was at 68% last year
iOS rounds out the total usage with a 9.3 percent market share, which is much lower than last year's 13%.
If you ask me, why there was a sudden growth in the usage of KaiOS, I cannot provide you with any specific answer. As there is no particular reason behind it.
One of the reasons could be that the four most used smartphones in India run on KaiOS.
They are,
Alcatel OneTouch Go Flip (known as Cingular Flip 2 on AT&T)
Reliance Jio JioPhone (LYF F30C)
Reliance Jio JioPhone 2.
Nokia 8110 4G (runs Smart Feature OS, a KaiOS-based platform)
Doro 7050/7060.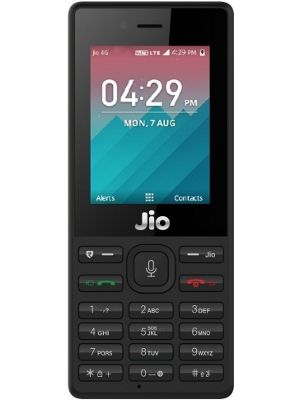 Another reason could be the sudden increase in the demand for feature smartphones in India. According to Counterpoint Research, almost 23 million KaiOS-powered devices shipped in Q1 2018.
"KaiOS has helped bridge the digital divide for hundreds of millions of feature phone users who were not upgrading to smartphones due to steep learning curve or pricing or digital illiteracy," said Tarun Pathak of Counterpoint.
The third reason you might point towards could be the way KaiOS has built up relationships with other major phone manufacturers. KaiOS works with manufacturers like TCL, HMD Global, and Micromax. It also partners with carriers like Reliance Jio.
To make things even further interesting, in the last month of June, Google made a $22 million investment in Kai. Because of that, it can allow its users to utilize apps from the Google ecosystem such as Google Assistant, Google Maps, YouTube, and Google Search.
Just like this, will Android Go make a similar dent in the Indian market?  For now, it seems that KaiOS is no longer the small player it was at this point last year.