The first YouTube video, titled Me at the zoo, was uploaded on April 23, 2005, and shows co-founder Jawed Karim at the San Diego Zoo. YouTube began as an angel-funded enterprise working from a makeshift office in a garage. And since Google bought it, it's been going through an interesting series of changes.
We all know about Google's music strategy. It's been breaking apart, piece by piece with Google Play Music being treated like an orange-haired stepchild, YouTube Music being ignored by some users and unheard of by the rest, and YouTube being a place where people of all kinds come to listen to music — both legitimately uploaded and not-so-much.
Obviously, music along with it's video is more preferred by some.
Google's been putting together a new team to take on the music industry, from streaming competitors like Spotify to the record labels that control what music can appear on what platforms and how.
We've been waiting months for the shoe to drop and Google to reveal its new strategy, and now we know what that new direction looks like. YouTube Red is dead, and it's being replaced by YouTube Music and YouTube Premium.
the new youtube music is officialy here
To access YouTube Music, you can download the app from the Play Store or hit up the desktop site at music.youtube.com. If you're not seeing the changes quite yet, be sure to check back frequently to know when you've been blessed with Google's good wishes.
How much will it cost?
Just like all other music-streaming platforms, Youtube Music will be offering a paid subscription of $9.99/month. Since you're paying the extra buck, you'll get an ad-free experience when listening to your tunes, can have music videos play in the background, and download songs for offline listening. And we all know how irritating the ads can be. Period.
The big difference with Google's new plan, however, is that all of the non-music features included with YouTube Red will now cost extra.
For $11.99/month, you can subscribe to YouTube Premium and get all of the above features in addition to ad-free videos, the ability to play videos in the background and download them for offline viewing, and access to the growing collection of YouTube Original programming.
What will the already existing Youtube red users get?
Having to pay more for the same features is never an exciting proposition, but Google's made sure to cater to those that are already subscribed to YouTube Red/Google Play Music.
If you've been a paying member for some time or sign up for the current service before the new YouTube Music + YouTube Premium changes take hold, you'll be able to get all of the YouTube Premium perks for just $9.99/month instead of $11.99.
It didn't all go waste 😉
How can you access it?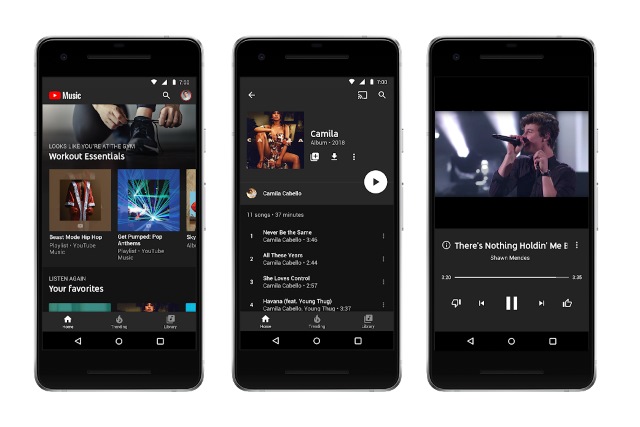 Similar to what's already offered by Google, it will use AI to recommend you songs. So you don't need to be looking out for the new album by your favourite artist, The AI will automatically line it up in your feed. Similarly if it detects that you're at the gym via the location settings, it will start recommending you music that will keep you pumped throughout your workout. If you need to work late, it'll start playing calm soothing songs.
then what about Google play music
All of this is great, but what in the world is happening to Google Play Music? YouTube's announcement says "if you use Google Play Music, nothing will change — you'll still be able to access all of your purchased music, uploads and playlists in Google Play Music just like always." However, I wouldn't expect things to stay that way forever.
Google clearly wants YouTube Music to be the face that takes on Spotify and Apple Music, and having another service lying around that offers so many overlapping features will only create for continued confusion.
It's already started rolling out
The updates have already started rolling out from yesterday. So you should start looking out for them already!
If you need a review of how the App Interface is, and how good id the streaming experience, let us know in the comments below.