Motorola's Z series have never been the cheapest around, but they definitely offer a lot for the buck you put in. and just like that, Moto Z3 appears to be also following that trend! It recently appeared at the FCC (Federal Communications Commission) and this is what we can expect from it.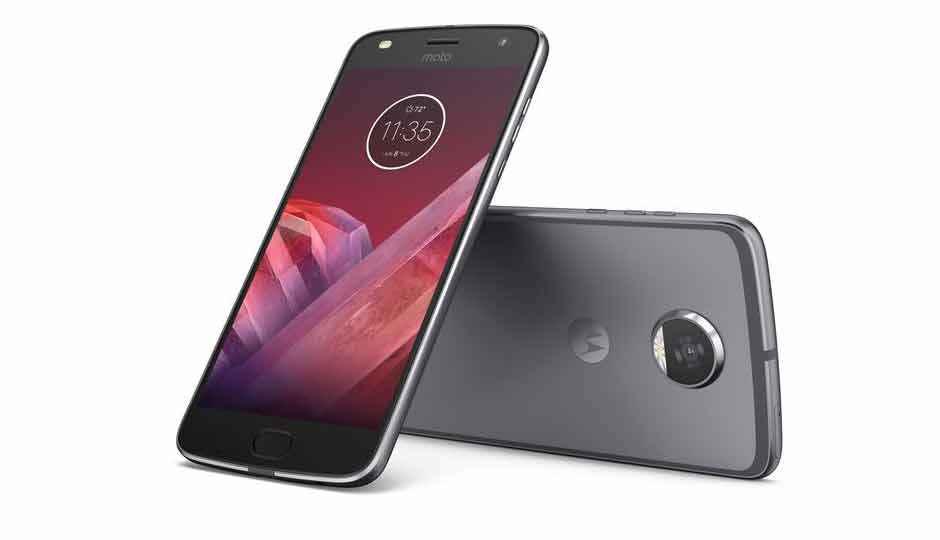 The telecom listing, spotted by Trusted Reviews, shows a phone with the model number XT1929, as well as variants for the USA, Verizon, Brazil, Latin America and APAC/EMEA.
More importantly, the FCC listing also popped up some specs, and it looks like we've got a Snapdragon 636 chipset, 4GB of RAM and 32GB or 64GB of storage. The 32GB model is expected to appear in Canada and on Verizon, while everyone else gets double the storage.
The Snapdragon 636/4GB RAM combo means we shouldn't quite expect flagship power, but it's a notable step up from the Snapdragon 625 and 630. In fact, Qualcomm claims that the Kryo 260 CPU in the Snapdragon 636 packs "up to 40% higher performance than Snapdragon 630".
The phone will also be available in a dual-SIM flavor, the FCC listing reads, albeit in Latin America (excluding Argentina), APAC and EMEA markets. Sorry, North America.
Now that we have an idea of what we can expect from under the hood, the question that matters the most arrives royally.
What will the phone look like?
OnLeaks and Killer Features have shown off apparent 3D renders and a 360-degree video.
The premiere big change appears to be a shift to a dual-camera setup, albeit in a similar camera housing to previous models. Keep looking at the back and you'll find the contacts for Moto Mods, though they are slightly tweaked compared to its predecessor. So if you've already bought a few add-ons before, you can expect these to work on the new handset.
If you look closely you'll see two other noteworthy moves, in the form of a Sony-style side-mounted fingerprint scanner and no 3.5mm audio jack. The latter is somewhat disappointing for the Z3 Play, but Lenovo is no stranger to ditching audio jacks. In fact, the original Moto Z beat Apple to the punch in removing the 3.5mm jack.
Other than these changes, the other noteworthy tweak is the move to a taller screen instead of the traditional 16:9 screen ratio.
Are these renders legitimate though? I mean, I'm pretty sure we all have had our share of fake rumors and leaks.Well, online retailer TVC-Mall has also published renders of a Moto Z3 Play case (seen above), complete with a virtually identical phone in said case.
Now let's dive into the marketing propaganda of a smartphone
THE CAMERA
Speaking of the camera experience, the XDA-Developers leak details a slew of camera-related software features too. The company will offer cinemagraphs, first popularized by Nokia's Lumia phones and the shuttered Cinemagram app. Cinemagraphs essentially allows users to choose the moving, looping elements in an otherwise still photo. Think of it as a photo with a section of the photo being a GIF.
Another feature seen before is the spot color function, which lets you pick a color and turn the rest of the photo black and white. It seems less like the new Google Photos feature and more like the color pop function seen in the Lumia Creative Studio app. Google's effort is automatic, keeping a subject/object in color and turning the background black and white — no color picking here.
A third major camera-related feature is the cutout mode, which lets you take a photo of something and swap out the background with one from another image. Throw in portrait mode on both cameras, a manual mode, and a Google Lens-style ability to scan text from documents, and you've got a phone that certainly seems to put its cameras to good use (in theory, at least).
Check out this post to know more about this.
Going by its specs sheet, Z3 Play looks much more promising than the previous Play devices.