Doctor Who is a British science-fiction television programme produced by the BBC since 1963. The programme depicts the adventures of a Time Lord called "the Doctor", an extraterrestrial being from the planet Gallifrey.
To all those who haven't heard of the series before, it would definitely sound interesting.
To those who already know about it, if you've been dying to catch up on Doctor Who but haven't been able to tear yourself away from Twitch, you're in luck. The streaming Mecca will be showing more than 500 episodes of the British classic, starting with 1963's "An Unearthly Child."
The streaming kicks off at 11 a.m. Pacific time May 29. And the classic episodes are just for starters.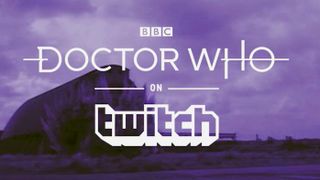 We caught this on the Twitch blog:
"Join us and tons of other fans in Twitch chat for over seven weeks of classic Doctor Who, starting with the 1963 episode "An Unearthly Child." Together we'll make our way through the first seven Doctors spanning 26 seasons. Come relive (or experience for the first time ever) the origins of the iconic Daleks, the Cybermen, and the trusty Sonic Screwdriver. New episodes will air every day for eight hours starting at 11AM PDT followed immediately by two eight-hour repeat blocks, so no matter where you live you won't have to miss a beat.
We'll of course have exclusive Doctor Who emotes for everyone who subs to /twitchpresents, as well as a shiny new Tardis Cheermote, but there are plenty more reasons to stick around. First, we're partnering with Yogscast to bring you seven new episodes featuring a cast of Doctor Who screenwriters, experts, and fans who will introduce each new Doctor and highlight some of the best upcoming story arcs".
If that's not enough, we have another surprise for you. Twitch also has in some giveaways in order, too. A Tardis money box (you gotta be kidding me!), a Doctor Who-themed Monopoly set, and a Doctor Who doormat. Now you can definitely call yourself a Doctor Who know-it-all fan!
Twitch is available as a desktop app, a Roku channel, on iOS, on Android and Android TV, on Xbox One, on PlayStation 4, on Amazon Fire TV, and obviously online at Twitch.tv.